Project contact information 
If you have any questions or concerns please reach out to our Community Outreach Representative.
Community Outreach Representative: Carrice Gardner 
Email: AESWestOahuSolar@aes.com 
Project Hotline: +1 (808) 800-3942 
Regulatory approvals and community outreach
Continuous outreach activities including meetings, correspondence and discussions with elected officials, Neighborhood Board members, Mālama Learning Center, Grace Pacific, Villages of Kapolei Association, Palehua Community Association, and Wai Kaloʻi Community Association.
Monthly Construction Updates
Building Permit Comment Responses Submitted – May 2, 2022
Grading Permit Received – April 29, 2022
City and County of Honolulu Conditional Use Permit (minor) (CUP-m) - August 3, 2021
June 9-10, 2021 Public Hearing
         Public Comments & Correspondence
City and County of Honolulu Conditional Use Permit (minor) (CUP-m) - August 3, 2021
June 9-10, 2021 Public Hearing
         Public Comments & Correspondence
March 17, 2021 Public Hearing
Hawaii State Land Use Commission
January 6, 2021 Public Hearing
          Agenda, Minutes, and WebEx Recording 
State of Hawai'i Special Use Permit  (SUP)
SUP Public and Agency Comment/Review
      Notification to area landowners, elected officials, Neighborhood Boards, area organizations, and community associations - October, 2020
City & County of Honolulu Planning Commission
Makakilo/Kapolei/Honokai Hale Neighborhood Board - August 26, 2020
Environmental Assessment (EA)
EA Scoping - September, 2019

Draft EA Comment Period - April/May, 2020

FEA and FONSI

- July, 2020
Early-Stage Public Community Meeting - February 26, 2018
Public Utilities Commission DOCKET no. 2019-0050


Community Outreach Plan 
$20.2 Million
Job creation and economic benefits
 It is estimated that the Project construction would result in creation of 118 jobs and generate a total economic output of $20.2 million toward Hawai'i's economy. *
$0.115/kWh
less than the cost of fossil fuel 
Under a Power Purchase Agreement (PPA) approved by the Public Utilities Commission (PUC), the Project would deliver power at $0.115/kWh – less than the cost of fossil fuel power. *
0.5%
of O'ahu's energy needs
Upon completion, the Project is anticipated to contribute approximately 0.5% of O'ahu's energy needs. *
750,270
barrels of oil avoided
The project is expected to result in total avoided fuel consumption of 750,270 barrels of oil over its 25-year span.**
*Two sources: Hawaii PUC Dockets 2019-0050, 2018-0436, 2018-0430; Exhibit 6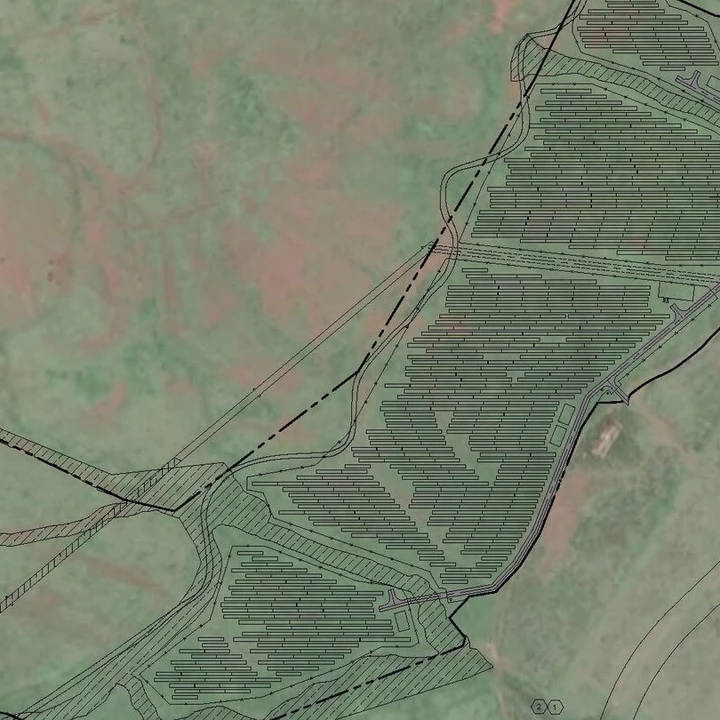 West Oʻahu Solar + Storage 
12.5 MWac solar photovoltaic
50 MWh containerized lithium-ion battery energy storage
Feeds into Hawaiian Electric utility (HECO) electrical grid
Located in West Oʻahu, on University of Hawaiʻi West Oʻahu Mauka Land's property
Utilizes up to 66 acres of land leased from University of Hawaiʻi West Oʻahu (UHWO)
25-year Power Purchase Agreement (PPA) – includes decommissioning and return of Project area to its existing condition (or comparable) at end of lifespan
Helps UHWO meet their 2035 net-zero mandate and provides a revenue stream to support higher education
Collaboration and engagement
AES Hawaiʻi is deeply committed to becoming an active, invested member in the communities we serve.
Throughout the process, AES Hawaiʻi has and will continue to engage and listen carefully to community feedback on the Project. Specific issues identified by the community have been being addressed and we continue to seek input to ensure we are responsibly examining concerns.
Archaeological and cultural resources
AES Hawaiʻi recognizes we have a responsibility to respectfully address archaeological and cultural resources early in the process. With this understanding, we started the project by undertaking the following actions:
Cultural Impact Assessment (CIA)
One of the initial steps in the process was to prepare a CIA in consultation with Native Hawaiian organizations, agencies and community members to obtain input regarding present and past uses, cultural sites, traditional gathering practices, cultural association and any associated cultural concerns and identify historic and cultural issues in the project area and region.
Archaeological Inventory Survey (AIS)
To identify and document any potential historic properties within the project area, an AIS was conducted, and is pending review by the State of Hawaiʻi Historic Preservation Division (SHPD).
Agriculture
Solar facilities are considered to be highly compatible with agriculture activities. AES Hawaiʻi has pursued partnerships with potential compatible agricultural operators early in the project development stage.
Honey production
Specific beekeeping requirements have been incorporated into the project site plan.
Cattle production and grazing
The area is currently used for cattle ranching. In consultation with an existing area rancher, rotational cattle grazing will be incorporated into compatible agricultural plans for the site.
Visual impacts
Community members have raised visual impacts as an important consideration.
Sensitive siting
As much as possible, the project will be designed and laid out to reduce visual impacts, especially from neighboring communities.
Landscaping
Where practicable, landscaping will be incorporated to further reduce visual impacts.
Visual simulations and view planes
To better understand the visual impacts, AES prepared renderings to simulate views of the project from various vantage points.
Glint and glare
A Glare analysis has been conducted from key observation points and conservative model results indicated very limited impact to commuters, residents, and air traffic.

We appreciate your interest and participation in Hawaiʻi's renewable energy future. We look forward to hearing your ideas, thoughts and comments.
Community Outreach Representative: Carrice Gardner
Project Hotline: +1 (808) 800-3942
West Oahu solar project gets green light from the Public Utilities Commission

State agency approves 80-acre solar project near UH West Oahu

PUC approves the AES West Oahu Solar Project (Hawaii: State Of Clean Energy)
Hawai'i's 100% clean energy future 
Locally produced
renewable energy
In 2008, the State of Hawai'i established a goal to reduce the state's reliance on imported fossil fuel and produce 100% of electricity from renewable energy sources by the year 2045. In 2018, the Hawaiian Electric Companies (HECO) issued the largest ever Request for Proposals (RFP) for renewable energy in the state's history. Through that process, eight projects were selected including AES Clean Energy's West O'ahu Solar + Storage Project.