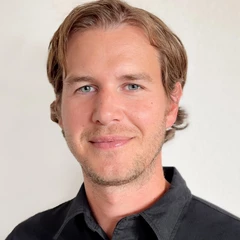 Nick Molinari
Director, Development
Nick Molinari is the Director of Project Development for AES Hawai'i where he manages a team responsible for the development of AES Hawai'i's renewable projects. Nick joined AES Hawai'i in 2019 and successfully led the development of 140 MW solar + 410 MWh battery energy storage on Hawaiʻi Island, Maui, and Oʻahu, including the AES Waikoloa Solar + Storage project which was the first and largest utility-scale solar + storage project on Hawaiʻi Island.
Nick has worked in the renewable energy industry for over 13 years. Prior to joining AES, Nick was with Exyte Energy, Inc. (formerly known as M+W Energy / Gehrlicher Solar America Corp.) managing solar engineering and construction projects across the United States, including the first utility-scale solar projects on Maui, as well as behind-the-meter solar applications on Kaua'i and O'ahu.
Nick is committed to utilizing local resources to stimulate local economics and is deeply passionate about creating jobs in the communities that we serve. Nick holds a bachelor's degree in Marketing from Saint Joseph's University.