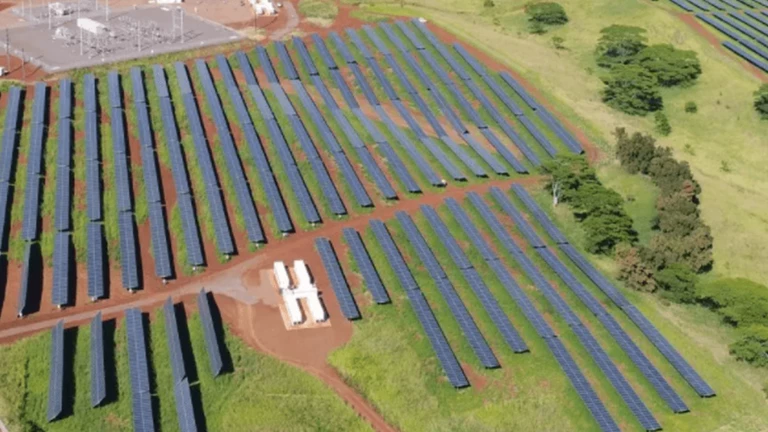 About the 
partnership
Kauaʻi Island Utility Cooperative (KIUC) made history together with AES by inaugurating the Lāwaʻi Solar and Energy Storage Project, creating a new model for delivering large-scale renewable energy. The first of-its-kind DC-coupled solution, dubbed "The PV Peaker Plant" delivers reliable, readily dispatchable carbon free power through the world's largest operational solar-plus-storage system.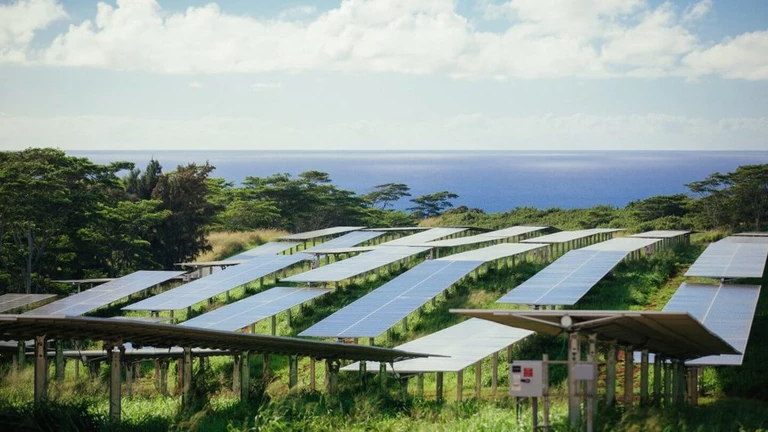 KIUC: A small utility leading the renewable transition
Kaua'i has one of the highest electricity rates in the U.S subject to intense price volatility due to its reliance on imported fossil fuels. KIUC launched a strategic initiative to generate 70 percent of its electricity from renewable sources by 2030 in an effort to reduce its power cost, decrease its use of imported fossil fuels and increase the amount of energy generated from Kaua'i's own resources. Their models showed that the only opportunity to incorporate additional solar without creating grid stability was through the addition of energy storage.
Hawaii has highest electricity rates in the U.S.
Dependent on imported fossil fuels 
Price volatility 
KIUC serves 33,000 customers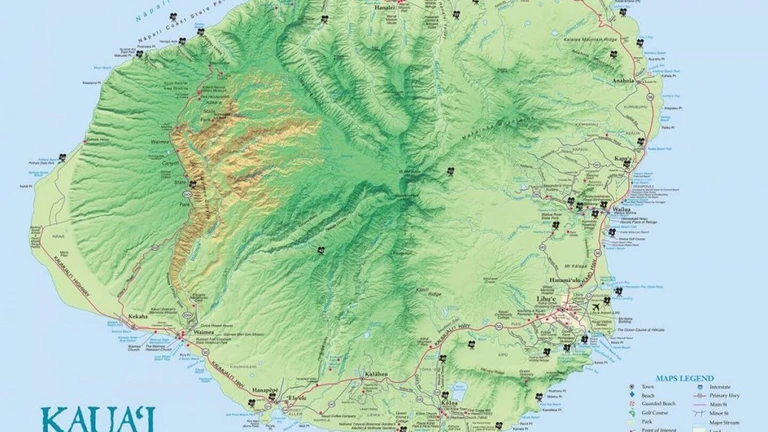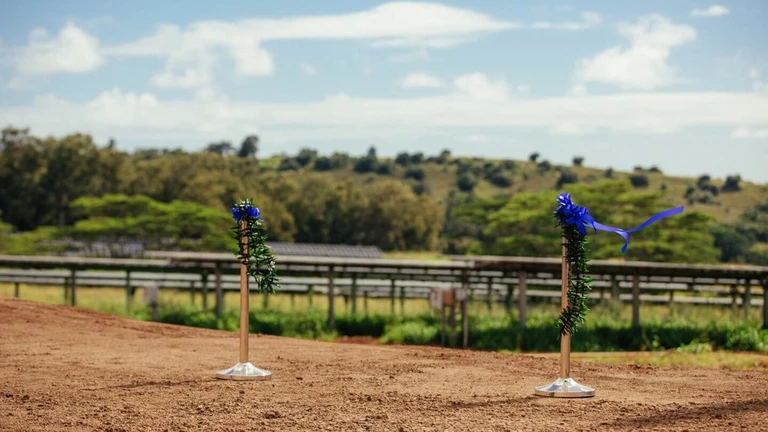 Challenges we solved 
together
In order to meet their ambitious long-term clean energy goals, KIUC needed an energy partner capable of pioneering a new solution that challenged conventional wisdom in the electric industry at the time, which asserted solar-plus-storage solutions could only perform a simple energy shift utilizing a four-hour battery, at maximum. Any solution needed to be more cost-effective than fossil fuel, increase renewables generation, and solve KIUC's dispatchability and intermittent power challenges. 
Working together to create a better solution
Like most solar-plus-storage procurements at the time, KIUC's initial RFP solicited energy shifting solar-plus-storage solutions. Through the evaluation of KIUC's pain points, AES and KIUC worked together to design a custom solar-plus-storage system utilizing a five-hour battery and load-following model that maximized the delivery of clean energy from the PV system and minimized both total oil consumption and use of inefficient fuel peaking facilities.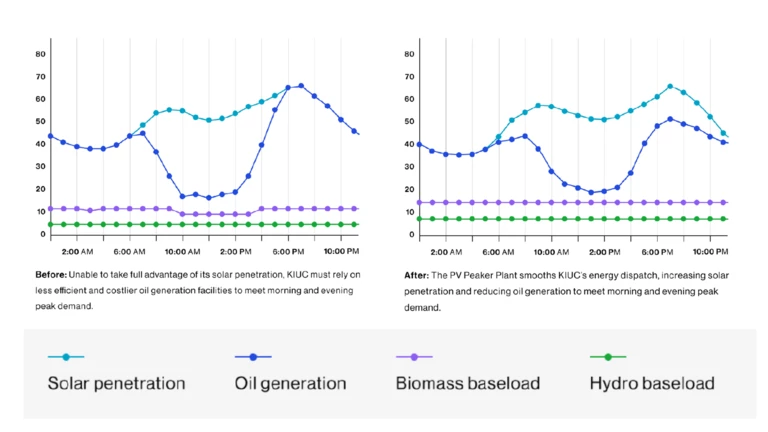 Before and after: The impact load following model
To ensure the project's success, AES designed a 240 kW PV + 500 kWh BESS scale-model plant at the National Renewable Energy Laboratory (NREL) in Boulder, CO.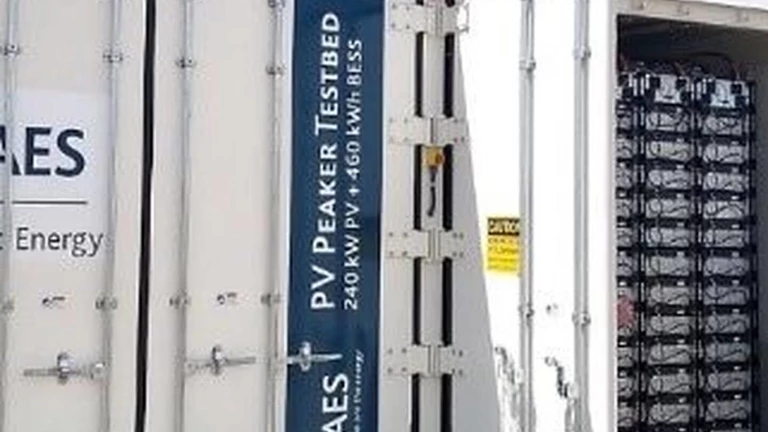 11%
Kaua'i's total power consumption
3.7M
gallons of diesel offset annually
100%
Kaua'i operates on 100% renewables throughout the day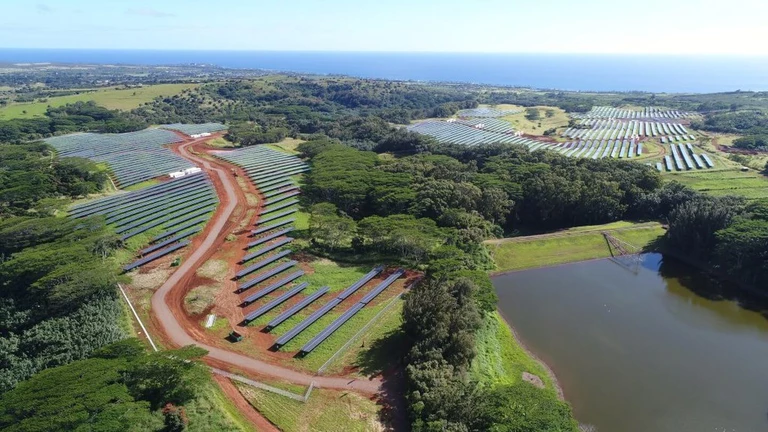 Outperforms traditional fossil fuel plant
Increases grid reliability 
KIUC expected to reach 80% renewables by 2025
Integrates firm renewables in solar-saturated market
Stabilizes price volatility
Testimonial
"Now that the Lāwaʻi project is online, as much as 40% of our evening peak power will be supplied by stored solar energy. I think it's safe to say this is a unique achievement in the nation and possibly the world. Replacing fossil fuels with stable, lower-priced renewables helps us keep rates as low as possible for our members."
David Bissell

 KIUC President and CEO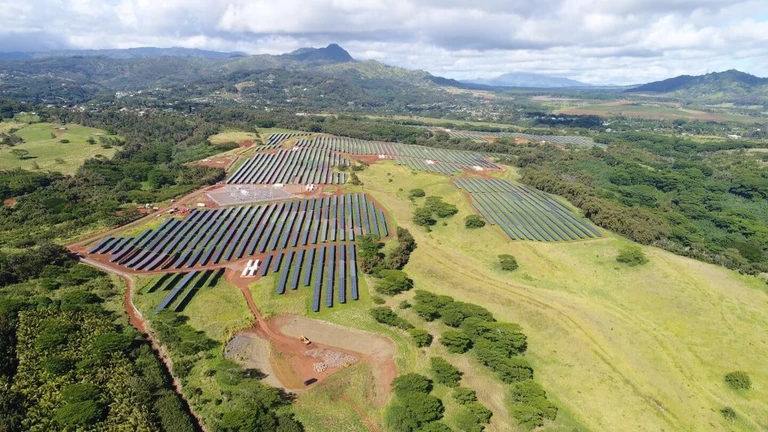 Looking to the 
future
The PV Peaker Plant is a blueprint on how to provide flexible, renewable generation in markets struggling with increasing cost-effective renewables penetration that not only deliver firm, renewable energy, but also modernize the grid.