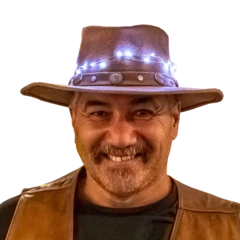 Kevin Kapehe
Kevin Kapehe joined AES Hawai'i's Barbers Point facility in 2012. He began as a Material Handling Operator, responsible for the ship unloading of coal as well as coal management in the yard. Throughout his tenure at the plant, Kevin also held the positions of Boiler and Turbine Operator, responsible for completing preventative maintenance on equipment and conducting daily chemistry tests to ensure pH levels were in range.
With the retirement of the coal plant in September 2022, Kevin transitioned into a Solar Technician position and is dedicated to helping Hawai'i reach its goal of 100% renewable energy by 2045.
"Hopefully going green will be a large part of saving the planet for the future generations. Working at AES Hawai'i has helped me grow and understand the need to go green.  I'm excited to learn more and be a part of supporting our future generations."